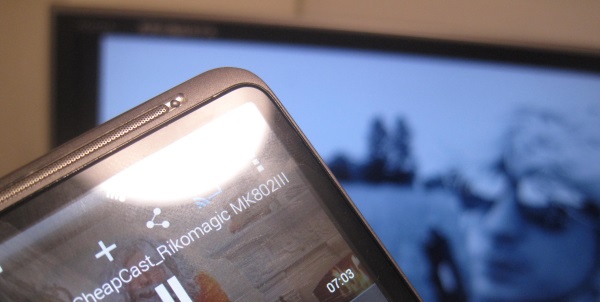 A few weeks ago when Chromecast was released, I claimed that the device in itself was not revolutionary, only the DIAL protocol was. You can read about it here. Sebastian Mauer, the creator of the Cheapcast Android app, proves me right.
Several weeks ago, I said, and I quote:
I don't really see what would prevent a seasoned Android developer from adding that protocol to the existing dongles. Make the MK802 III identify itself as a Chromecast, have a few scripts running to catch the right intents that will trigger youtube, netflix, or others, and you're good to go. It's work, of course, but it sounds like a reasonable project, assuming the DIAL protocol is known.
Sebastian Mauer proved me right by releasing Cheapcast a few days ago, an application that runs on any Android and acts as a Chromecast server. Combined with my beloved MK802 III, a device more powerful than the Google Chromecast and available for the same price (and which did not run out of stock within hours of its announcement!), this basically turned my TV into the equivalent of a Chromecast-connected TV, except slightly better.
I'm still getting the vanilla Android support I love from the mk802 III (see my review of the mk802 III here), but I also get some of the very cool features of Chromecast.
Cheapcast downloads and installs on the mk802 III like any other Android app: go to the appstore, install it, done.
The setup is extremely simple, you basically just have to choose a name for your device, and you're ready to go.
I tested Cheapcast with Youtube, "streaming" videos from my Android 2.3 phone to the TV. Everything just works out of the box, which is awesome considering how young this app is. you just need to make sure you have the latest Youtube App installed on both devices.
The app's authors states himself that things such as Chrome tabs casting, Netflix, or Google movies don't work yet… but as far as I'm concerned, seeing it work out of the box with youtube just made my day. Additionally, this opens up crazy possibilities for the future. We can imagine some sort of XBMC client/server interaction, compatibility with many music players or with your self-made app, etc…
Enjoy a few screenshots and a video: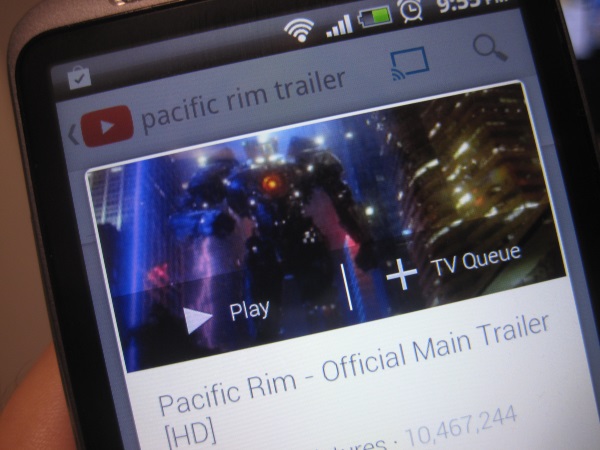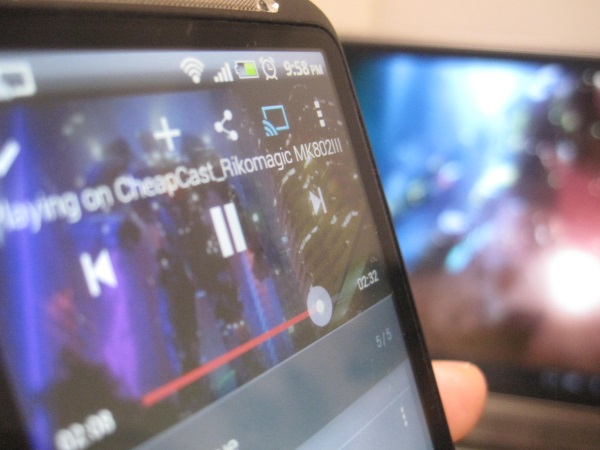 http://www.youtube.com/watch?v=yEN1X3BR910
Download
Cheapcast can be downloaded from the Google Play store: Download Cheapcast