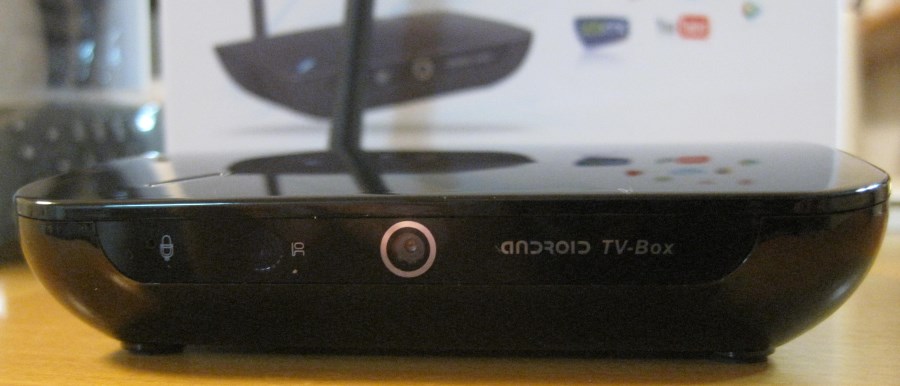 The Cloudnet Go CR11/S is one of the many Quad Core TV Boxes available out there, running Android. I've stated several times that those cheap low-consumption computers are the best way to make a Smart TV out of your dumb TV.
I've reviewed several of these quad cores in the past (including the MK802 IV and the cloudnet go CR9), all of them running on the Rockchip RK3188 CPU. All of these devices however had terrible issues with the Wifi signal, making them pretty useless. So what about the CR11? Let's find out!
Let me just let the cat out of the bag immediately: the CR11/s is so far the best TV box I've tested. It comes with a price though, at $99 it is twice the price of my second most favorite Android Mini PC, the MK802 III which is available for about $50 today. Let's discuss if it's worth the price difference.
Specifications
(From the manufacturer)
Model# :        Cloudnetgo CR11S
CPU        RK3188 Quad Core
Main Frequency        Cortex-A9   Up to 1.8GHz
GPU        Quad-Core 2D/3D OpenGLES2.0(AMD Z430)/OpenVG1.1 Mali 400

OS        Android 4.3
RAM        2G DDR3
Memory Flash        8G
Miracast        Support WIFI Display Miracast (Mirroring)
WiFi        BCM AP6210 2.4G (external antenna)
Bluetooth        Built in bluetooth 4.0 version
Camera        Built-in 2MP Front Camera
Microphone        Built in Microphone
Expand Micro SD        T-Flash 2G,4G,8G,16G,32G(Maximum support 32GB)
Ports        HDMI,TF card ,4 USB host, RJ45, Optical ,3.5mm AV out , DC port ,LED. Reset button
Accessory        Gift Box ,HDMI cable,USB cable ,User Manual, Power Adapter, IR RC
Unit Size(mm)        120*115*28MM
Output        HDMI 720P-1080P FUII HD 3D(up to 2160P,Resolution 3840*2160)
FLASH Format              Supports flash11.1
Where to buy
The cloudnetGo CR11/S Can be bought on Aliexpress here.
I am not affiliated with Cloudnet in any way but have had no problem dealing with them so far on Aliexpress.
unboxing
The Cloudnet go CR11/S comes with a USB cable (useful but I got dozens of these), an A/C adapter (5V 2A, more on this later but it's good they included it, not all of these Chinese TV Boxes ship with it), and more importantly, a remote controller (most of the Android dongles I've reviewed didn't come with one).
The TV Box itself looks pretty good, is much bigger than dongles such as the MK802 Series or the CR9 from cloudnet themselves. This is to accommodate for the may ports that comes with it: 4 USB ports, an RJ45 port, an SD Card slot, the typical HDMI output of course, but also an optical audio out and an old-fashioned 5m AV out port.
In addition to all these, the device has a built in microphone and video camera, as well as an IR receiver (for the remote controller). It also supports bluetooth. Last but not least, there's an external Wifi antenna. Those of you who have owned an Android "dongle" mini PC in the past know that this can help.
All of these probably contribute to increasing the price of the device, but also its convenience. After using an MK802 III for almost a year now, I can say the 4 usb ports of the CR11/S are a welcome addition.
Despite all this, the box remains reasonably small, but I must admit I did like the "small as a usb key" argument of the other Android boxes I've tried so far. So the question remains: are the increase in size and price worth it?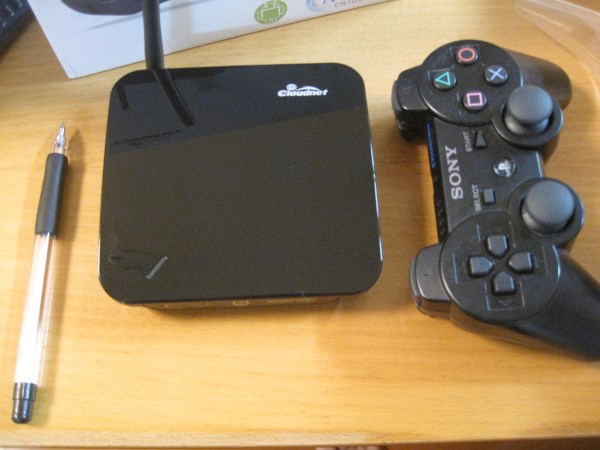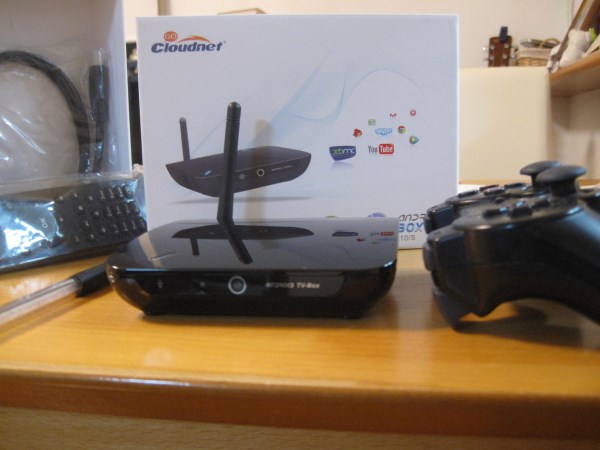 First impression and the remote
If you've ever had an android tablet, or an Android mini PC before, there's no surprise. plug the HDMI cable to your TV, the power adapter to the CR11/S, and within  30 seconds you're on the main screen, a vanilla Android 4.2 with a few preinstalled apps. Everything works out of the box as far as the OS is concerned, but you'll probably want to install your own Android apps (Netflix, etc…) to make the full use of the box.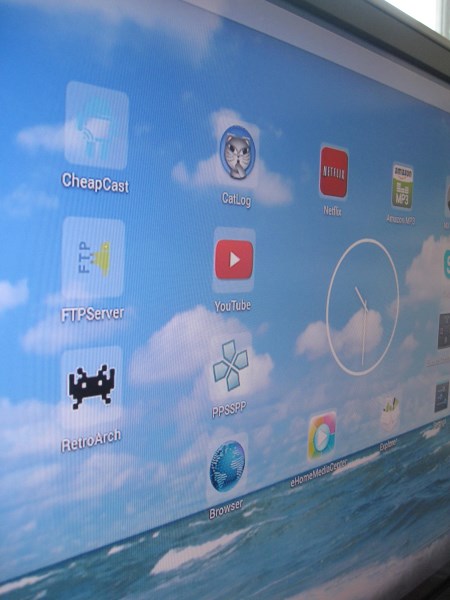 The remote controller has a surprisingly good signal for something running with old-school infrared. The remote controller is ok to use for basic interaction with the box (select an application and run it, navigate through movies in netflix or xbmc, etc…) but will be a pain if you intend to use it for typing text: browsing the web, typing an email, entering a username and a password, all of this becomes extremely painful. It also does a cheap clicking noise every time you press a button (which you'll do a lot to navigate)
In the end, I think the remote controller can become a very useful device once your box is all set up, with all the apps you need installed and configured, and assuming you only want to use it as a media center for Movies and Music, but do not plan to use it for browsing the web or playing games. But if you plan to use the box for more than movies and music, you'll need more.
Thankfully Android  lets you use a wide variety of input devices (keyboards, gamepads, air mouse, etc…), and I was quickly able to use both the logitech K400 (an excellent and cheap keyboard with a touchpad, our input device of choice in the living room for more than a year now) and the rikomagic mk 702 II, an air mouse which has the benefit of being extremely compact AND have IR support as well (my review of the mk702 II).
It is worth noting that the remote controller lets you turn the device on and off, although I haven't measured the difference in power consumption when doing so. It clearly doesn't turn the whole device off, seems to only stop the TV signal. So I am not sure if it is really useful.
I haven't tried the default applications much. A few of them are probably good and let you use the device for things like Airplay, DLNA, and miracast, but I haven't dug into that much: I have my own favorite apps for video and sharing, and that's the ones I tried first. Again, this is Android so the choice is yours, you can use the default applications, or uninstall them and use others you are more confident with.
Movies and network
The first thing people will want to do with a TV box like this one is watching movies. If you recall my reviews of the mk802 IV and the Cloudnet CR9, these devices were plagued with Wifi connectivity issues and Netflix issues (although, in their defense, the CR9 was doing way better than the MK802 IV on these 2 points). I am happy to report that none of these issues are happening on the CR11/S:
The latest version of Netflix from the play store worked out of the box (note: I live outside of the US so I am using unblock-us to access Netflix US. Totally worth it, and my unblock-us tutorial for Android works for the CR11/S) and I was able to stream a full movie in HD without a single lag. Clearly the Wifi Antenna is doing its job here and I'm glad to report that the Wifi issues we've seen on the MK802 IV and its clones are a thing of the past with the CR11/S.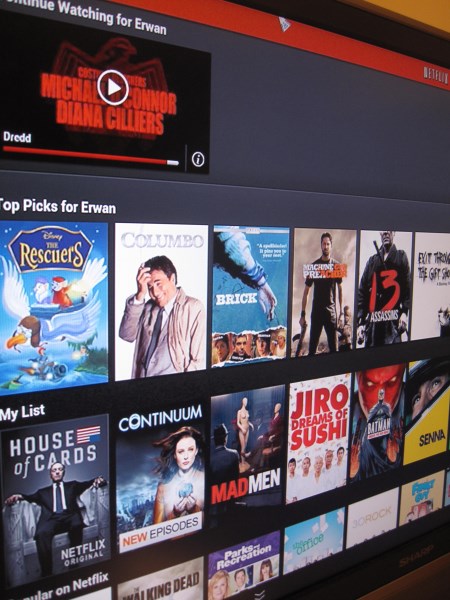 As usual with these dongles running on a flavor of Rockchip, MX Player is by far the player I recommend the most. It has full hardware acceleration and was able to play in full quality all movies I threw at it, including demanding 1080p HD movies. MX Player supports a wide variety of subtitles as well… I've been using the free (ad supported) version of this player on 4 of my Android devices for more than a year now and I am in love with it. If you find a better player for the CR11/s or any of these Android TV boxes, let me know in the comments.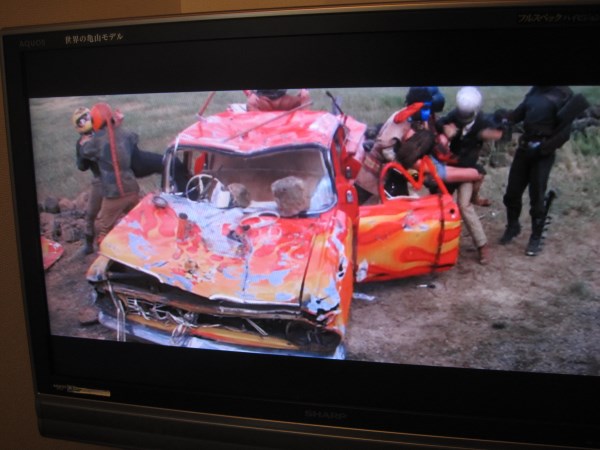 This brings me to the subject of XBMC. The default build of XBMC will work fine on the CR11/S, but movie playback is not the best. The latest builds of XBMC have hardware acceleration included for Android. on the CR11/S, this will let you watch up to 720p without a problem, but 1080p will not go beyond 5 images per second.
But wait! This bothered me so much that I came up with a patch recently for XBMC which lets us use MX Player for 1080p videos, and xbmc for the rest, which I think is the best of both worlds (MX Player support has been broken in XBMC for several months, but I had to fix it). You can find more information and a download link for my XBMC build with full HD support for Android  here. I guarantee it is the best XBMC build you'll find for any Android TV Box running on a rockchip CPU as of today, so give it a try.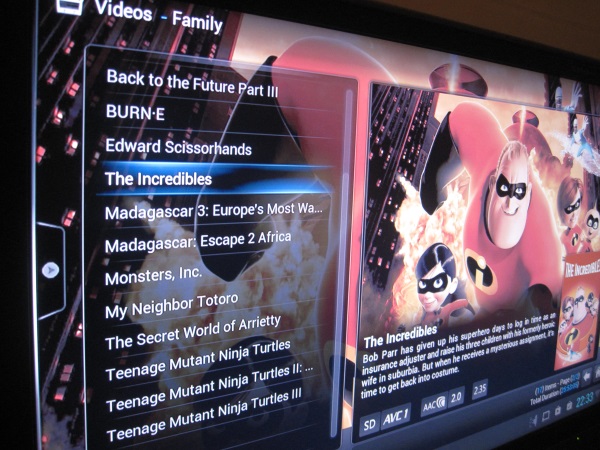 Today XBMC is my media library of choice on the CR11/S, and I coupled it with this 2TB Hard drive connected through one of the USB ports, hosting my collection of hundreds of movies and TV shows.
I also recommend either xbmc remote or Yatse to control your xbmc from your phone, these work great with the CR11/S and my XBMC build (both are free apps).
I've also installed, of course, Youtube. A home media center today would not be complete without it, and, as expected, it worked great on the CR11/S, without any perceived lag when playing HD Video.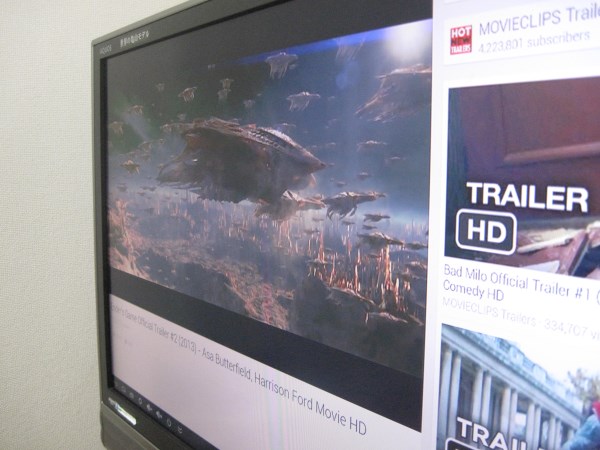 I also used Cheapcast, an app which lets you use your Android TV Box as a Chromecast. To give an example, I am able to browse youtube on my android phone, and send a video to play directly on the TV Box. It is also possible to enqueue videos and connect several phones at a time, which promises some fun with friends and family. I'd go in depth about why Cheapcast rocks and how this is totally different (and way better) than Airplay, but just read my review here for details. Cheapcast worked fine on the CR11/S, better than on my mk802 III for what I could see, but that might have been random luck.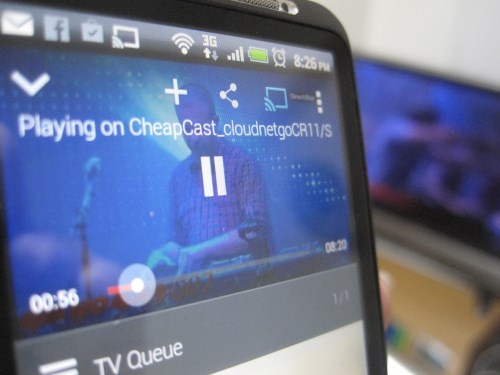 Lots of people ask me in my tests if the device outputs real 1080p or if it scales down to 720p. To be perfectly honest I have no clue and I don't care as 720p is good enough for me, but given the small size of the icons compared to my previous dongles (which output at 720p), I'm gonna guess and say the CR11/S has full 1080p support.
Music
The typical music applications work perfectly fine on the CR11/S. I must say I've rarely run into an issue with any Android box when it comes to music, but just to confirm, both Amazon MP3 and XBMC performed very well when it came to music.
For XBMC, I had to reduce the "preamp" setting in the music options, in order to remove some stupid clicking noises. Reducing the preamp here is not a "workaround", it's just that the default setting in XBMC is not adapted to either the device or my TV. Once I did that, XBMC worked great for music (again, this is my own build of XBMC, which can be found here).
I haven't tested the optical audio out, and I know lots of you will hate me for that, as it's probably one of the features that most people missed from the mk802 series and their clones.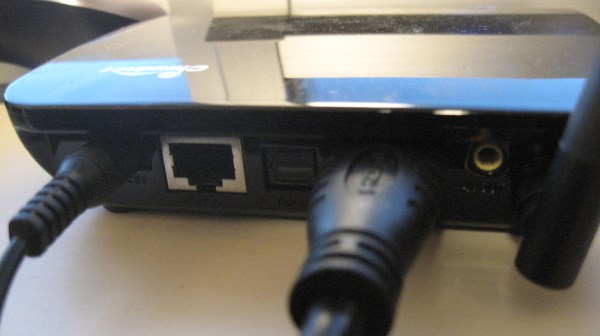 Video games
I have mentioned that Android lets you plug in a wide variety of input devices, and that includes gamepads.
I was able to pair an OUYA controller to the CR11/S within a few seconds, and use it on a large selection of emulators. Snes9X EX+ gave me great fun with old school SNES games, ran at full speed without a problem. PPSSPP, the PSP emulator, was a bit more hit and miss but overall playable. I am not sure what the status of PPSSPP is, but it is quite a recent emulator and I am not sure the limitations I saw came from the CR11/S box or from the emulator itself.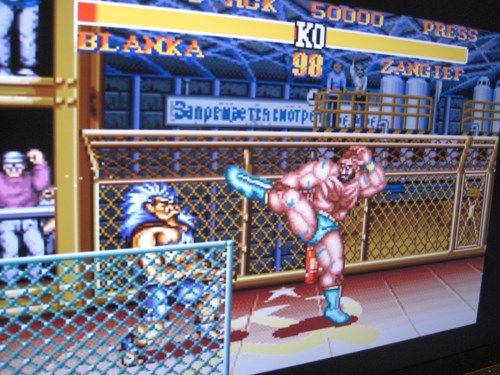 I also tried Retroarch which was too slow on most emulators (SNES, NES), but worked ok on some (picodrive, Atari2600). It was hit and miss, but since other emulators such as Snes9X EX+ worked at full speed, I'm going to blame it on the emulator rather than the box here.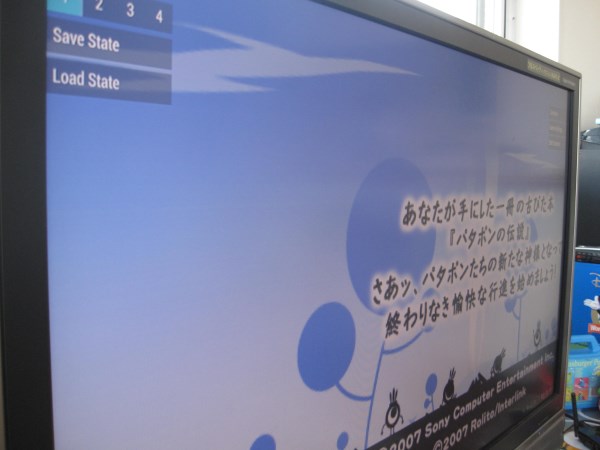 In all cases, these emulators recognized the OUYA Gamepad fine, all I had to do was manually configure the controls in the emulator's settings.
Unfortunately the CR11/S I got for tests was not rooted, so I couldn't try a PS3 Controller with the sixaxis app. In my experience, these boxes are fairly easy to root, and if the CR11/S gets popular, it is just a matter of time before a rooted firmware comes out.
I tried a few Android specific games as well. Performance will probably not be an issue in most games for the Quad core embedded in the CR11/S, sadly most Android games expect your screen to be a touch screen, and it doesn't work that well when your screen is a non-touch TV. Sure, most games will work, but the experience is not necessarily great.
I tried one popular racing game for Android, and got stuck at the welcome screen without a possibility to click on any of the buttons. Not sure if this was my controller (the mk702 II is what I was using then) but I didn't dig deeper.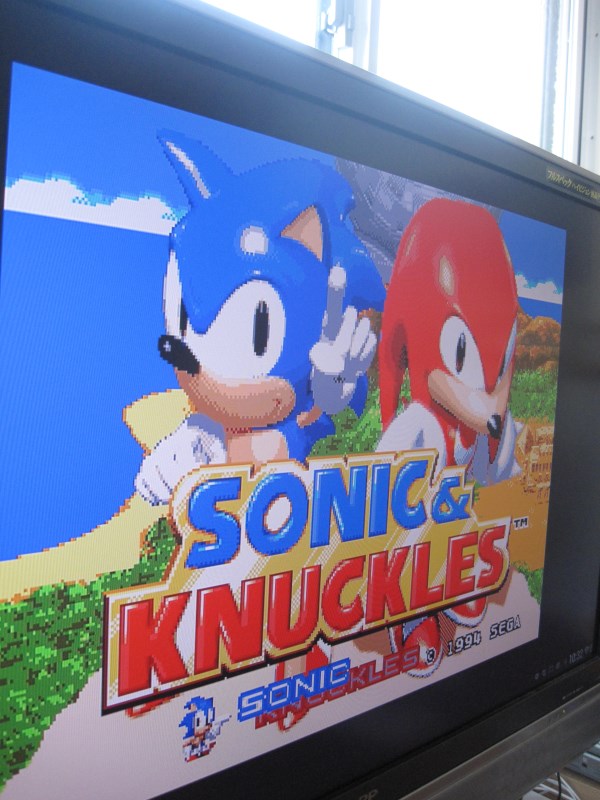 Camera and Microphone
I quickly tested the embedded camera and microphone through Skype. They work ok, in particular I was impressed by the microphone which was able to catch my voice even though I was sitting 3 meters away from the TV (don't ask, that's how my wife configured the living room and I don't have a saying in that). I wasn't really expecting anything given some of my previous experiences with other devices, so I was happy to see the mic would actually work with my unusual spacial configuration. The video camera, although not really great quality, got the job done for Skype.
Honestly I will not be a user of these features. The TV box is not meant to me to be used as a skype device, but depending on your use case it can do as a cheap video-conference system. I just feel awkward sitting so close to my big TV screen  just to have a Skype conversation, but maybe that's just me. It also limits where you are going to put the box, you can't put it behind the TV, as you'll need a place where the front of the device can "see" you. The same is true for the IR port of the remote, by the way.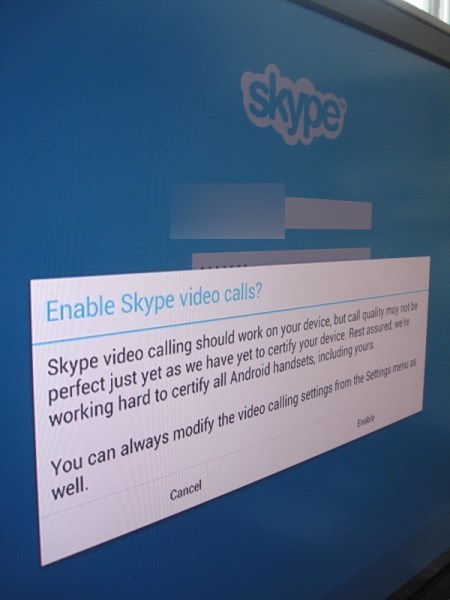 Again, not my thing, but the microphone and camera are here, and they work fine with Skype.
Other Apps
One of the great things with Android is that it is a full fledged Operating System, with close to no limitation. This is what to me makes those little boxes so great compared to, among others, the Roku, the Apple TV, or the Chromecast.
I ran my two "typical" applications on the CR11/S: ADownloader, a bittorrent client (although I tend to use version 1.1.0.1, as all the versions after that have a terrible Search experience because of some stupid rule change in the google play store), and FTPServer by Andreas Liebig, which does what the name implies (I use it to copy files from my computers in the house to the CR11/S easily). In both cases, the network felt very fast and clearly I felt the benefit of the Wifi Antenna. Here again, my bar is not very high given my previous experience with the rockchip devices, but I had steady download/upload rates for both bittorrent and FTP.
A few times, the FTP server appeared to get disconnected while it believe it was still connected. Restarting the app solved the issue in all cases, and it might have had to do with me playing too much with xbmc, but I guess it's worth mentioning. Not a major problem, but I would love those "background" apps to work 100% of the time. Again, it might be a problem with the app itself, or with the box, I am not really sure. (Update: This problem did not occur again after testing the box for several hours throughout the day)
Raw performance
Having not tried so many "pure" Android games (see above), it is difficult for me to judge of the 3D performance of the CR11/S. but in terms of CPU/GPU, I can confirm I had no issues with the most demanding tasks. As I mentioned above, 1080p movies play without a problem in MX Player, and, oddly enough, the place where I found the biggest difference between the Quad Core CR11/S and my Dual core MK802 III is in XBMC: everything that requires heavy processing (the first run, adding entries to the database, scanning an entire hard drive, etc…) went much much faster on the CR11/S.
Benchmarks of the device with quadrant and antutu seem to be "reasonable" but not great. The device fares somewhere between the Galaxy S2 and the Galaxy S3, so it is clearly not a beast, but also not the worst device out there. What might be more surprising is that it doesn't perform as well as the CR9 in my tests, but those are to be taken with a grain of salt: maybe the benchmarks have evolved, maybe other stuff was running on the machine when I was running the tests, but based on these I would say there's a possibility something's not as optimized as it should be in the CR11/S firmware.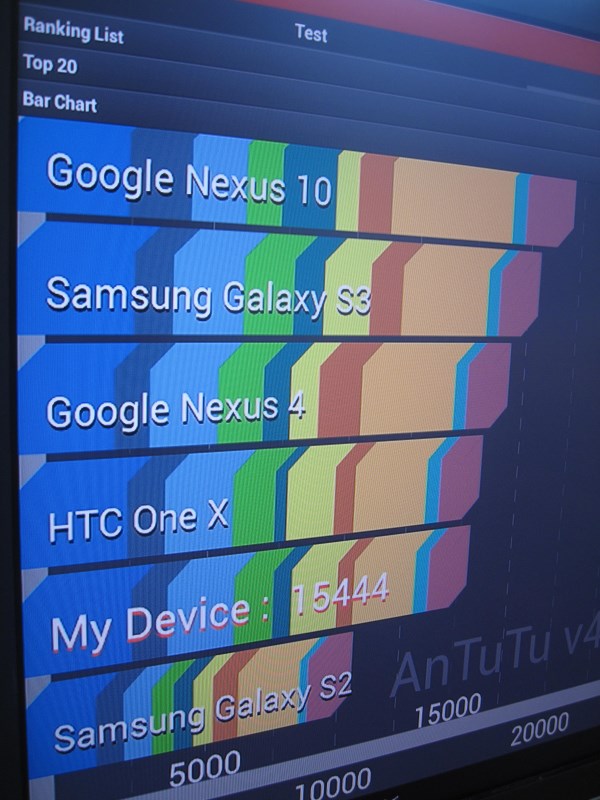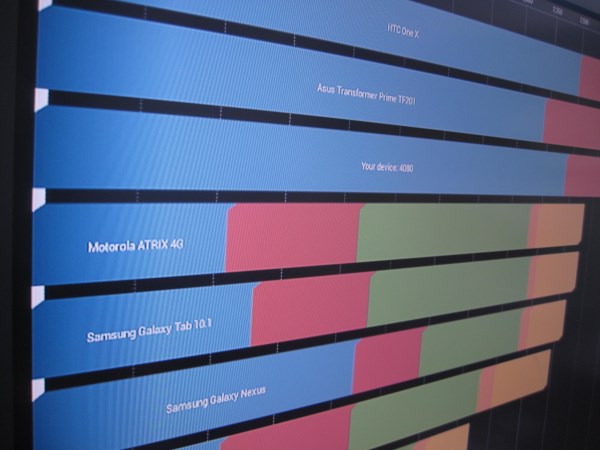 Power and energy consumption
The CR11/S ships with a 5V/2A  ac adapter. Although this will be enough to power the device and a wireless dongle for a keyboard/air mouse, you might reach the limits when adding a usb hard drive with no external source of power. Most of the time this is ok (that's my config), but I've sometimes seen either the usb drive or the keyboard stop responding, a clear signal that one of them is not getting the power they need. I'll blame that on a faulty A/C Adapter (and I've seen similar issues on most of these dongles in the past), so I'd recommend getting either a "good quality" A/C Adapter which really delivers a steady 5V/2A (think of Apple adapters if you're looking for quality here), or go with something a bit more powerful if possible.
But overall, the CR11/S, like most of the TV Set top boxes nowadays, uses very little power. You can let the device on constantly for a week, with a USB Drive attached to it, and it will use less power than your air conditioner running for one hour…
Accessories
I have been able to use the following accessories successfully on the Cloudnet go CR9. If you have other suggestions of working peripherals, feel free to comment below 🙂
Comparison with the competition
The CR11/S is a step up in convenience and quality compared to the typical "computer on a stick" devices such as the MK802 IV or the Cloudnet Go CR9. If you're ready to let go of the "cool" factor provided by such tiny computers, then the CR11 (or a similar device) might be what you want.
Not all of the accessories might fit everyone though. Personally I could do without the remote controller, the RJ45 adapter, the integrated video and mic. If that could help lower the price and/or reduce the power consumption I'd go for it.
Speaking of the RJ45, the reason I don't feel like it's needed is because the Wifi signal is clearly better than what I have seen on the MK802 IV, the CR9, or other Quad Core android boxes running on the Rockchip RK3188 recently.
So, overall, compared to other Quad Cores TV Boxes/Sticks I've reviewed, at a similar price the CR11/S is a no brainer, I'd say buy it.
Compared to my favorite dongle of all time, the MK802 III, this is not a clear cut. In terms of performance of course, the CR11/S is much better. But it is also twice as expensive, a price at which you'll start considering an OUYA console, or a Roku box. Nevertheless, if you have $100 and want a smooth experience, I'd say the CR11/S is the right choice today.
Comparing the CR11/S to non Android boxes is a tough thing to do. If you were thinking of getting a Roku, or an Apple TV, or a Chromecast, ask yourself who is going to configure and use the device. The CR11/S, like all other android dongles I've tested, is way more flexible than the "mainstream" TV boxes. While the Roku et al. will always be limited to what the manufacturers want you to do with them, the CR11/S is a normal computer running Android, meaning you can do pretty much everything you want with it. But it also means you'll have to install the apps, etc… If you're a tinkerer, you'll love doing that and tweaking the box to fulfill your needs. If you want something that has Netflix, etc… all preconfigured and installed as soon as you plug the box, then it might not be for you. Don't get me wrong, Setting up the CR11/S is not that hard if you know what you want and where to find it, but your grandma will not be able to do it 🙂
Conclusion
The CR11/S is a great device if you don't mind taking a bit of time to set it up and make it fit your requirements. It has the flexibility of Android, and is better than most Quad core mini boxes I've reviewed so far. If you want a more limited but more "user friendly" experience for your grandma or gadget-illiterate friends, then maybe at similar prices an Apple TV or a Roku 3 are better choices. Overall the CR11/S is a great device, and I recommend it!
Disclaimer: MakeSmartTV.net is a participant in the Amazon Services LLC Associates Program, an affiliate advertising program designed to provide a means for sites to earn advertising fees by advertising and linking to Amazon.com