Many people have contacted us about issues getting Youtube in fullscreen on their Android device since the latest update of the Android Youtube app. In particular, the issue happening on MK802 devices and their clones is that the "fullscreen" option is nowhere to be found.
It is unclear if this is a bug in the youtube App, or if some android smart TV sticks are just lacking a specific flag to tell the youtube app to display the fullscreen icon… but the problem is real, and affects many users.
The solution is simple, and consists in installing an older version of the youtube app. The drawback is that you will have the older interface, but, personal opinion here, the older interface might actually be more in line with your own taste :).
Here's a detailed explanation on how to get Youtube app fullscreen back on your Android device:
1 – Download an "old" version of the Youtube App. Version 4.1.47 is known to fix the issue, and can be found here.
2 – Copy the Youtube apk file to your Android device. You can for example copy it over FTP, if you use an FTP server (see our list of 10 recommended apps), or directly to your SDCard
3 – (optional) Uninstall your existing version of youtube. This is done by going to Settings > Apps > Downloaded , then selecting Youtube, and clicking "uninstall"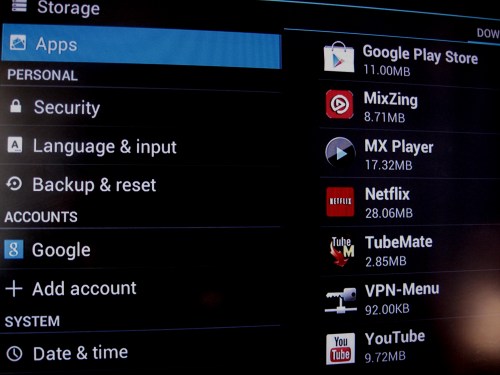 4 – Using a file explorer such as ES Explorer, navigate to the folder where you copied the Youtube apk file, and click on it. You should be offered the option to install it. If not, you might need to go to the "settings" again, and make sure you allow third party applications to be installed to the device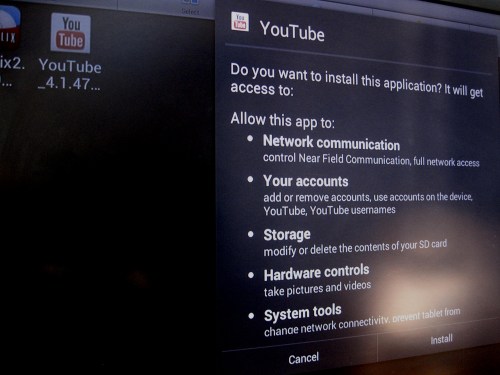 5 – That's it, if you run youtube, you should notice that you're back to the old interface, and with it, the possibility to go fullscreen 🙂