This will probably be interesting to you if you live in one of the 195 countries in the world that do not have access to HBO (yes, there are 196 countries in the World), you'll be happy to know that my favorite "media unblocker", unblock-us, support HBO NOW, the online HBO service which is currently the only legal way to watch the latest season of Game of Thrones outside of the US.
With season 5 starting this week, lots of people are looking for ways to watch Game Of Thrones outside of the US, and unblock-us is probably the best solution right now.
Unblock-us representatives contacted me yesterday to let me know about their added support, and here are the steps to follow:
Important: For the next 3 months, HBO have an agreement with Apple, so only Apple device owners can use this trick for now. This is true no matter what unblocking service you use, so be careful!
Important too: This guide does not give you access to HBO NOW for free! You'll still need to register as one of their customers, and we explain how to do this from outside of the US. The point here is to let you access the world's most popular show legally, not to get a free HBO NOW subscription!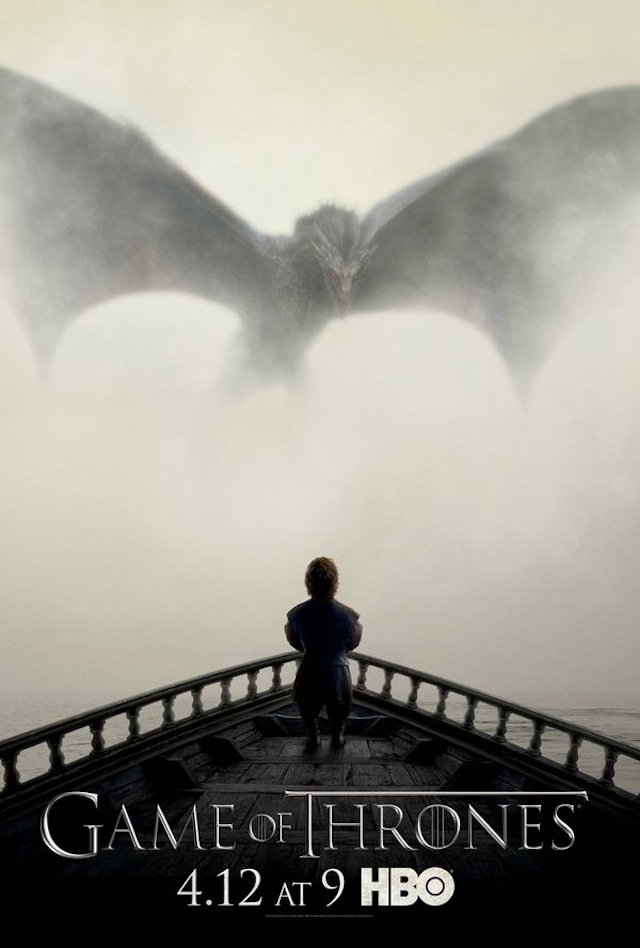 1. Get the unblock-us free trial
Unblock-us have a 7 days free trial. With Game Of Thrones starting just this Sunday, you'll want to get this free trial sometimes this week if possible. No strings attached, their free trial does not ask for a credit card or anything. If you are satisfied with the service, they have a $4.99/mo, or $40.99/y subscription system.
Note: the link to unblock-us is an affiliate link. You don't pay anything more if you subscribe through my link, but I get a commission. Independently, the recommendation is genuine, I have been a customer of unblock-us for several years and can vouch for the quality of their service.
2. Get a free US iTunes account
Because HBO NOW have a partnership with Apple for the first 3 months of their launch, they only accept iTunes accounts in the US. If you don't have a US iTunes account, it is relatively simple to create one for free. Unblock-us have a step-by-step explanation on how to create a US iTunes account. you don't need a credit card to do it!
3. Get a HBO Now account
To subscribe to HBO NOW, you will need to install the HBO NOW app on your iPad or iPhone. The app is free, and now that you have a US iTunes account you should be able to install it and sign up.
The HBO NOW subscription is free for the first 30 days, just enough to hook you up to Season 5 of Game of Thrones, then it's $14.99 per month. In order to pay for it through your iTunes account, (and assuming you don't have a US Credit card), you'll need to get an iTunes gift card online. Google can help you get those, or you can find them on eBay (make sure to find sellers who ship internationally or will send the code by email, and have a good reputation. Here's an example)
4. Configure your iPad/iPhone to use unblock-us
The easiest way to use unblock-us is to configure your Wifi router to go through unblock-us. They explain how to do it on their help page here. Alternatively, you can follow our guide to use unblock-us on your iPad or other iOS device. For more help, check the unblock-us help page on setting up their service on iPad/iPhone.
5. Troubleshooting
Additional help on HBO NOW support from unblock us can be found on their help page
FAQ
Q:Why not use a "regular" VPN? A: I've found that a normal VPN is too slow for HD quality, in general. VPNs are not optimized for video traffic, while SmartDNS systems such as unblock-us are. You can check my article on the subject here.
Q: Why unblock-us, and not any other SmartDNS? A: unblock-us are the only smartDNS that supports HBO NOW currently. Free, alternate solutions will probably not support it for a while.
Issues, questions? Ask in the comments below! I have a direct line with the unblock-us representatives now and I can forward your requests directly to them (also, their customer service and help center is very reactive if you have any issue! There's a reason these guys are the leaders of the SmartDNS market 🙂 )