Unblock-us and Unotelly are both "Smart DNS" systems. They're designed as low-cost, high performance services to let you access US services even when you don't live in the US.
What is Unblock-us/UnoTelly?
Specifically, if you're trying to access Netflix from Spain, or Australia, or Canada, etc… these are the services you'll want to use to bypass the geolocation restrictions that are put in place by Netflix, Amazon Instant video, HBO Go, etc…
First of all, you'll want to stay away from "traditional" VPNs if your goal is to watch good quality video content. Offers like HideMyAss, etc… are not the best thing you can get for streaming movies (see my comparison here)
Unblock-us and Unotelly (as well as other similar services) trick the geolocation checks only when necessary, and then let your network communicate directly with the streaming service. This means a much better performance in general, but also means that these services will not necessarily replace a full fledged VPN, if your goal is to do more than bypass geolocation restrictions from a subset of services.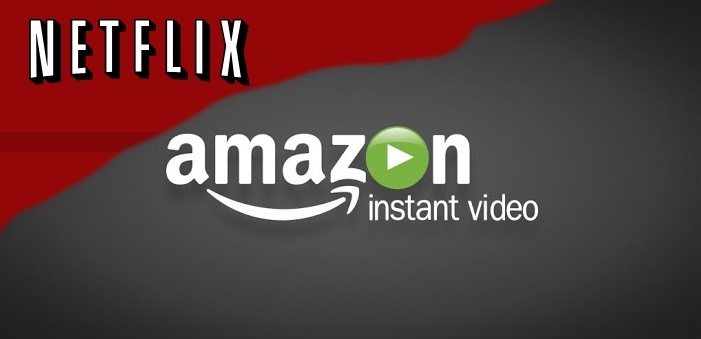 UnoTelly and Unblock-us allow you to bypass geolocation restrictions for roughly the same amount of services (hundreds in both cases), and the usual suspects are available on both: Netflix, Amazon Instant video, Hulu Plus, etc… If you are looking for compatibility with a specific service, you can check their "channels" here for Unblock-us, and here for unotelly. It is worth noting that unblock-us where the first ones to support HBO-Go, with Unotelly following soon after. In general I have found unblock-us to be a bit "faster to market" and innovating a bit more.
I've used both services for a while, and I can say that I've found unblock-us in general to be easier to use, and with a better customer service and support. That is just my two cents though. In terms of performance, both unblock-us and Unotelly are giving exceptional results (I was able to watch Netflix movies in full HD from Australia without a hiccup), especially compared to traditional VPNs like hidemyass.
Both unblock-us and UnoTelly have a free trial: here for unblock-us, and here for unotelly. They are both very straightforward to set up (see for example how it's done on a PS4 with unblock-us), while a VPN service such as hideMyAss recquires a bit more technical expertise.
Unblock-us is also slightly cheaper than UnoTelly, if you go with a yearly subscription: $49.90 a year, versus $59 a year for UnoTelly, unblock-us is definitely cheaper nowadays (this wasn't always the case). Unblock-us also charges you in Canadian dollars, which tends to make the system even cheaper, as the CA Dollar is a bit cheaper than US$.
UnoTelly, on the other hand, offer an alternate service, for $7.95 a month, which has, in addition to the smart DNS, access to a VPN. This would let you access all services that are not supported by the smartDNS. A VPN subscription is typically $5 a month, so at $7.95 for VPN + Smart DNS, you are saving roughly 20%
Verdict
Channels and general performance: it's a tie, both services are good
Best Price: unblock-us
Best support/Service: unblock us
Bonus points for UnoTelly and their alternate offer with additional VPN (more expensive but might be worth the cost depending if you were planning on getting a VPN anyway)
I'm much more in favor of unblock-us at this point. They have a better support, a cheaper price, and have been on the market for longer than UnoTelly. Unotelly has an alternate service with additional VPN, which is the one reason you'd want to choose them if you were planning on getting a VPN in addition to the Smart DNS.
Disclaimer: links in this article are affiliate links. If you end up subscribing to these services, I get a commission, at no additional cost to you. That being said, the recommendation is genuine and I have used both products for several years now.