This guide is for people who have an "old school" analog TV and are looking for ways to make it compatible with HD signals. You cannot "turn a non HD TV into an HD TV" because of the physical limitations of your TV's screen, but you can use converters to make HD signal compatible with your old TV.
How to confirm that you DON'T have an HD TV?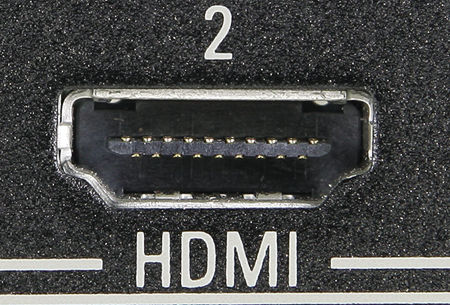 Basically, HD TVs all have an HDMI port (pictured above). If you don't have an HDMI port on your TV, it is most likely not an HDTV.
We first need to get things out of the way: If your TV doesn't have any HDMI input (i.e. if it is not a HDTV) in 2015, you'll need to consider actually buying a smart TV (or an HDTV that you would then make smart): HDTVs today are extremely affordable (you can get a very decent 40" HDTV for less than $300) and might be the best choice for you.
Converting HDMI to analog signal
If buying an HD TV is out of your price range, there exists cheap solutions that can convert High Definition signals into an analog signal for your TV. The resulting experience might not be the best (you won't be able to read text on a non HD TV, so anything involving email, web browsing, etc… is out of the question. However services such as as Netflix or Amazon Instant Video, playing games, etc… would still be doable with this technique).
The basic idea is to convert HDMI signal into Analog signal for your TV. This device lets you do that, and retails for somewhere between $30 and $50. I need to emphasize that we feel a longer term solution nowadays is to buy an HDTV rather than keep an old screen, but this will work. People have reported success using it  with the Chromecast, which is exactly our goal here, to turn your TV into a Smart TV.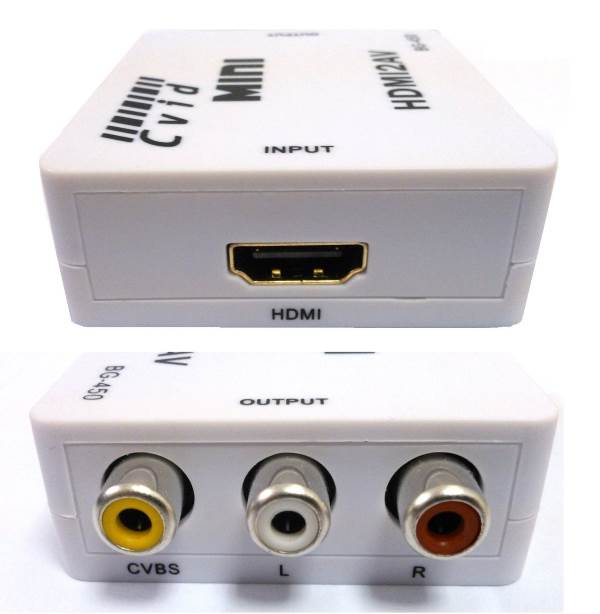 Once you have a converter like the one above, you should be able to plug anything that supports the HDMI format into your TV. This will let you turn your TV into a smart TV, by connecting it to a computer, a gaming console, or a TV dongle such as the Chromecast mentioned above.
Digital TV broadcast conversion
For TV aficionados among you, an HDMI converter might not be the thing you want. Maybe all you want is being able to watch your favorite digitally broadcast shows, on your old TV, and your old tuner does not support that.
A device such as the Mediasonic HW150-PVR will take Digital TV broadcast and make it compatible with your analog TV. It also has usb connectivity and can read Divx, Xvid, etc… media. An affordable solution that retails at less than $25, but does not convert HDMI signal.