Unblock-us is the service I've been using for 2 years now to bypass geolocation checks on services such as Netflix and Amazon instant video. It lets us watch streaming services like Netflix from countries like India, Australia, Spain, Canada. I've been personally using it from Japan and India with great success.
I'm also a gadget geek and tend to buy new streaming devices regularly. Recently I got the FireTV. Now, the FireTV is a "US only" device for now, and purchasing it outside of the US is a bit of trouble but it's doable (in my case I had a colleague purchase it for me while on a business trip, but you can also use a mail forwarding service such as Shipito).
So, in a way it's kind of strange to discuss the possibility to access a "US only" service on a "US only" device outside of the US, but the Fire TV is a really great device (see my review of the Fire TV) and it's worth the effort.
If you try to watch Netflix (or Amazon Instant Video) from your FireTV outside of the US and without using the services of a company like unblock-us, you'll probably get an error like this: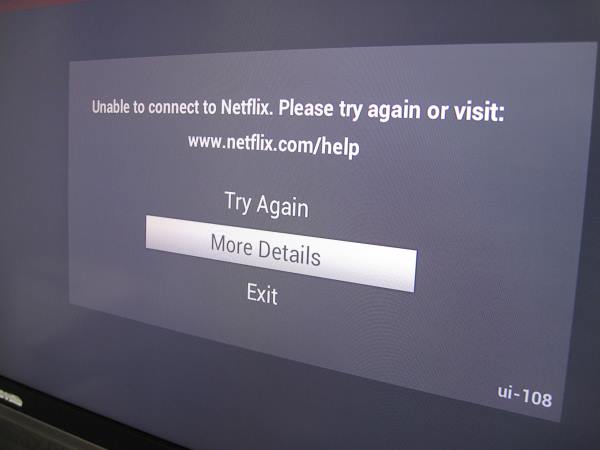 Unblock-us is a service that lets you bypass the Netflix and Amazon Instant video geolocation checks. I tested it on the Fire TV and it worked great. There are a few steps to follow in order to get it to run.
1. Get the Unblock-us free trial
Unblock-us have a 7 days free trial to make sure their service is what you want. Get that and make sure it works fine from your computer.
You'll also need a Netflix subscription at this point if you want to watch Netflix. They also had a free trial last time I checked. Alternatively, you can get an Amazon free trial of Prime for 1 month, which will let you access a bunch of movies and tv shows for free on Amazon Instant video.
2. Set up the Fire TV with unblock-us
Go to Settings, then select "System"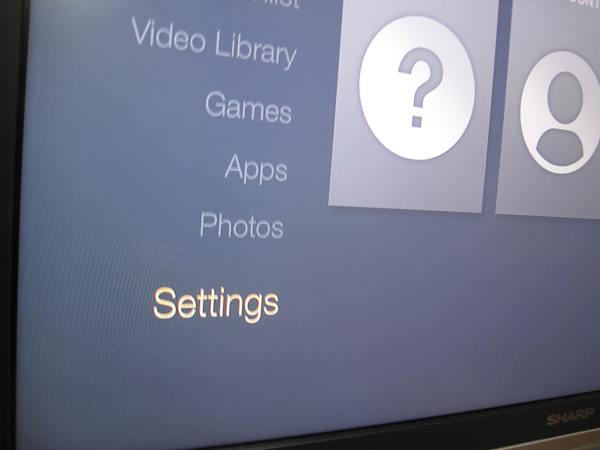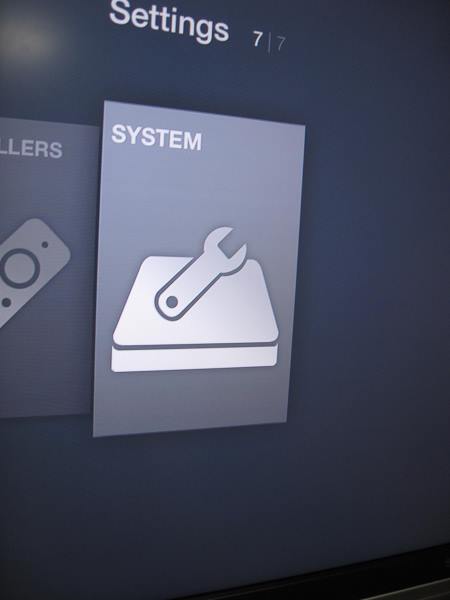 Under "System", select "Network", then "Configure Network"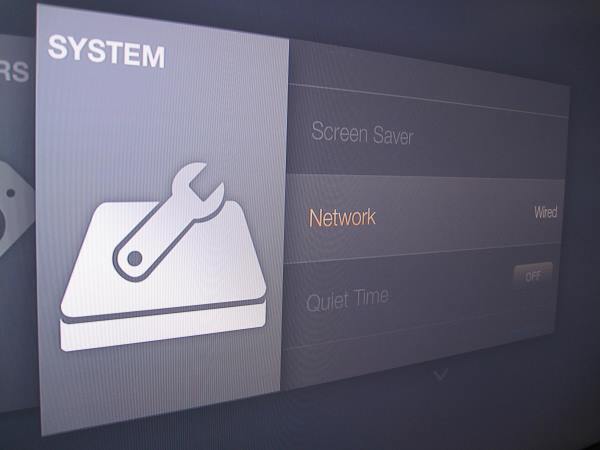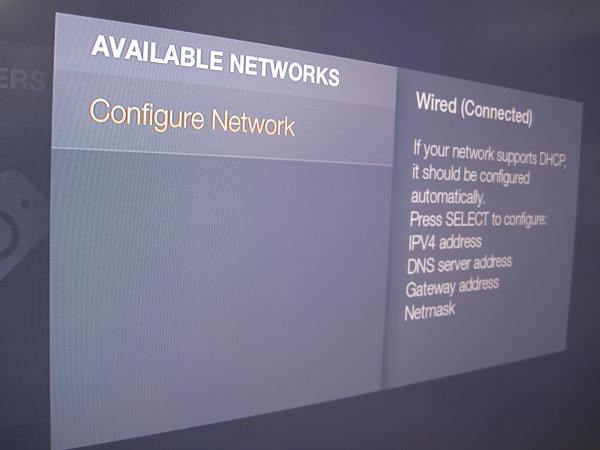 Choose the default for all settings except for DNS1 and DNS2. In those, we will input the Unblock-us DNS server addresses. For DNS1, input 208.122.23.23. For DNS2, enter 208.122.23.22.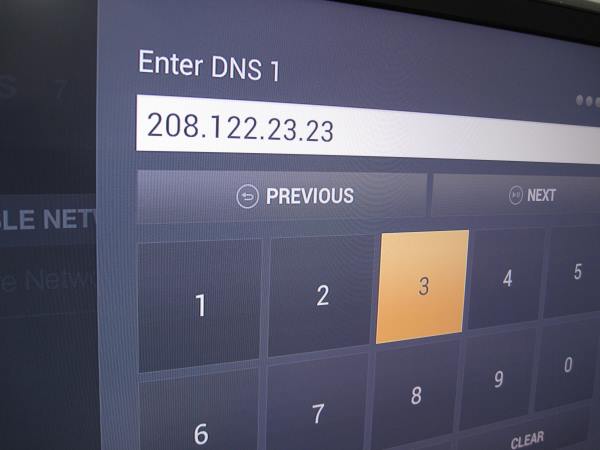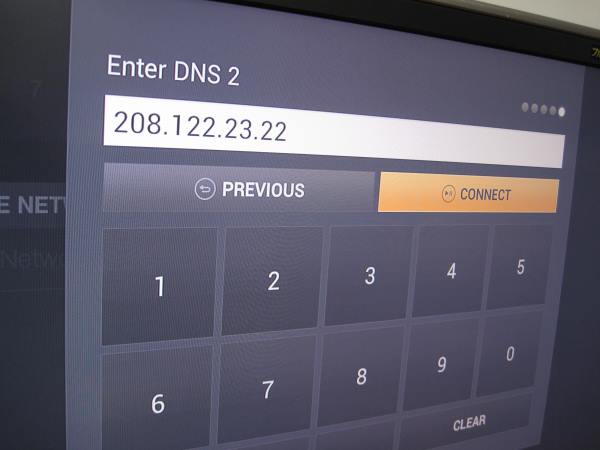 3. Reboot the Fire TV
In order to make sure the Fire TV takes your new DNS parameters, unplug the A/C adapter and plug it again to force the device to restart.
4. Troubleshooting
At this point you should be able to access Netflix. However, if you still get an error message, I have found that it helped to log-in to unblock us at least once from any other computer in your household. This forces unblock-us to register your IP address as a legit customer of theirs, and they will then let other devices with the same IP (i.e. your fireTV accessing Netflix from the same household) access without a problem.
Success!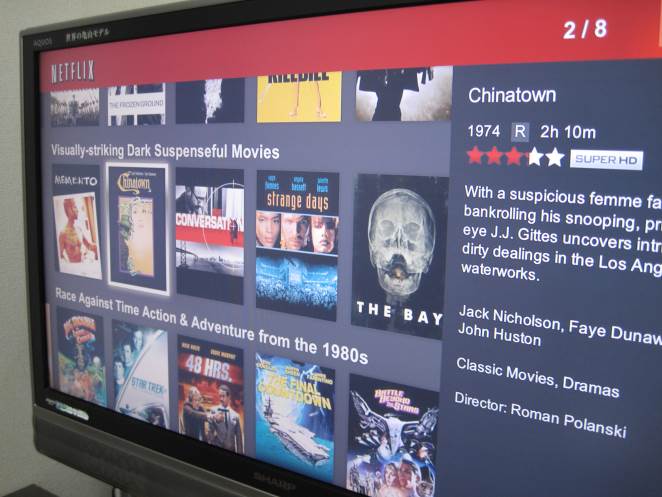 5. More Troubleshooting
Some more help from an unblock-us user:
I'm in the UK and I've managed to make the FireTV work here with Unblock-Us as the DNS address. It requires that you have an amazon.com account with a valid US payment method. I have a Travelex Cash Passport in Dollars which you can a US address. I've managed to download Hulu, Netflix and Plex. Both Netflix and Hulu play things fine – although the actual UI isn't a patch on Apple TVs.

Hope that's of some help!
If nothing works, remember that you can configure unblock-us directly at your router level. Try this alternate way (by setting up the DNS on your router) or contact the unblock-us support