Although this trick might be obvious to many of our seasoned readers, I tested yesterday a feature of unblock-us that let me enjoy many more movies that are not "officially" on their streaming list. Unblock-us is a service that caters mostly to expats or people trying to avoid IP checks, but they offer an additional feature that could very well be interesting even people living in the US: Access to Netflix's international catalog.
I'll get into the details below, but I was able today, with my regular US Netflix subscription, to access a wide variety of movies that are typically not available for Netflix customers in the US:
As of November 2014, the list includes The Dark Knight, Watchmen, Superman returns, I am number four, Terminator salvation, 2012, The hitchhiker's guide to the galaxy, Inception, Clash of the titans, Transformers, Transformers Revenge of the fallen, Batman begins, Real Steel, Akira, Artificial Intelligence, Tron (the original one), Zombieland, Shaun of the dead, superbad, The social Network, Liar Liar, Benjamin Button, Anchorman, The hangover I and II…the list goes on.
Families can also enjoy a good list of movies not available on the US version, including many Disney hits such as Finding Nemo, Bambi, Cars,Cars 2, Toy Story, Toy Story 2, Bolt, Pinocchio; also available are The Iron Giant (one of the best sci-fi animation movies of all time), Honey I shrunk the kids,…
Additionally, a  few TV shows are also available in Netflix's international catalog, that are not available on the US version, such as The Big Bang Theory.
Below is a screenshot of what my Netflix main page looks like when I enable this trick. See any movies you've never found on Netflix before? That's expected 🙂 :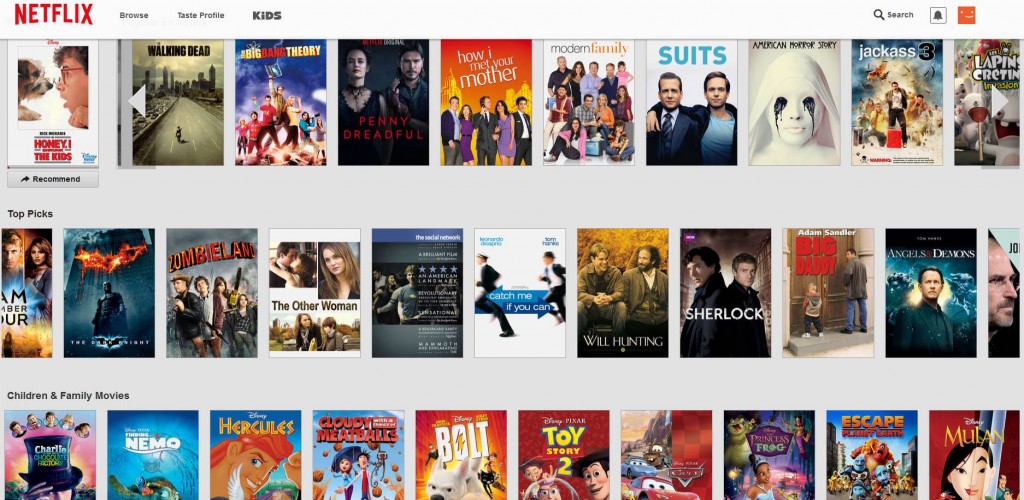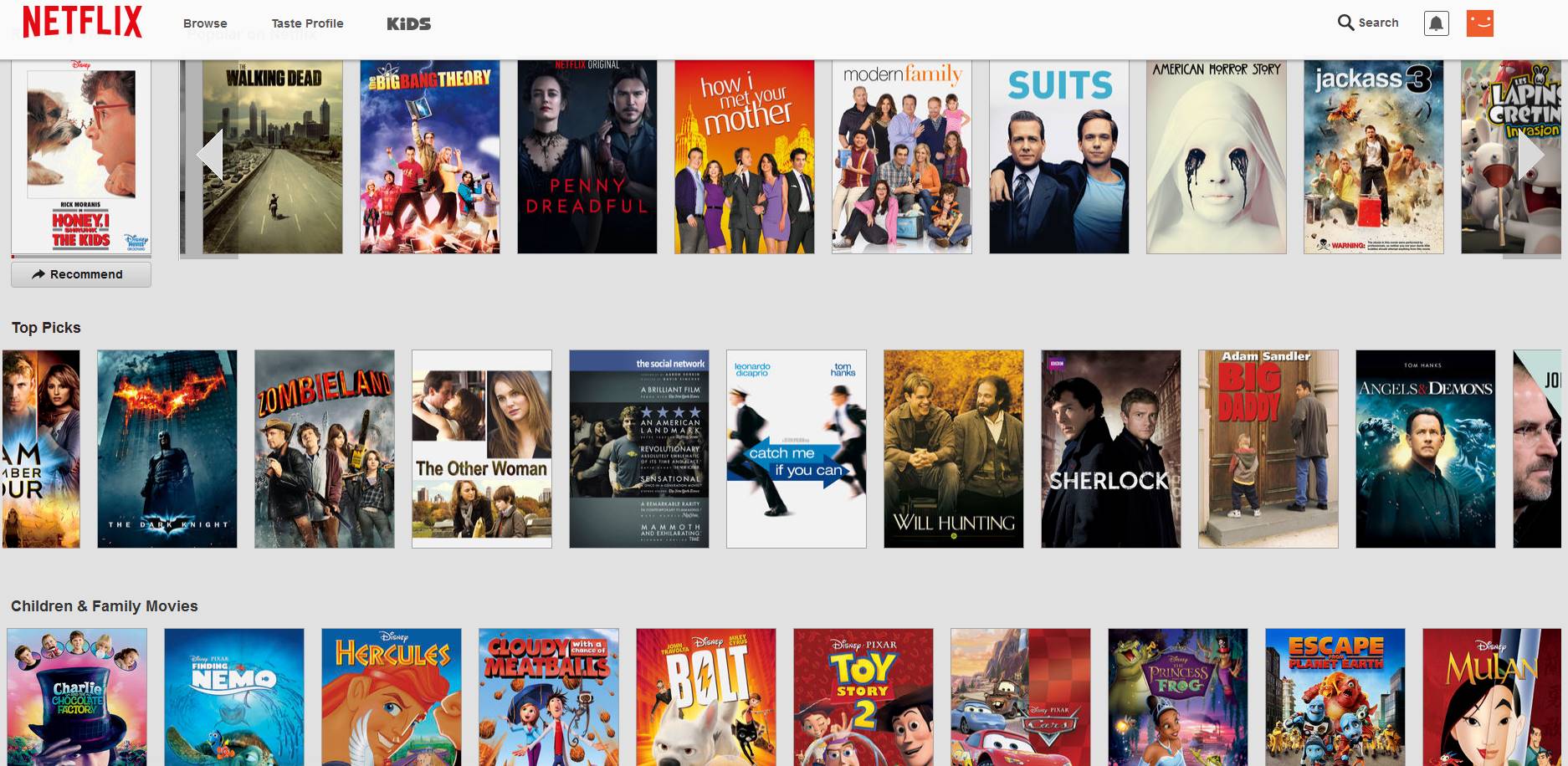 How this works
The trick is very simple: I use a smart DNS service called unblock-us, and that service lets me switch my Netflix locale with the click of a button. Because Netflix accounts are global (meaning your US account would work in France – with the French catalog – if you ever travel to Paris), this basically gives me access to Netflix's International catalog instantly, including all the movies and shows I mentioned above. Whenever I want to switch back to the US selection, another click in my unblock-us settings, and I'm back to the US catalog (scroll down for the full "how to")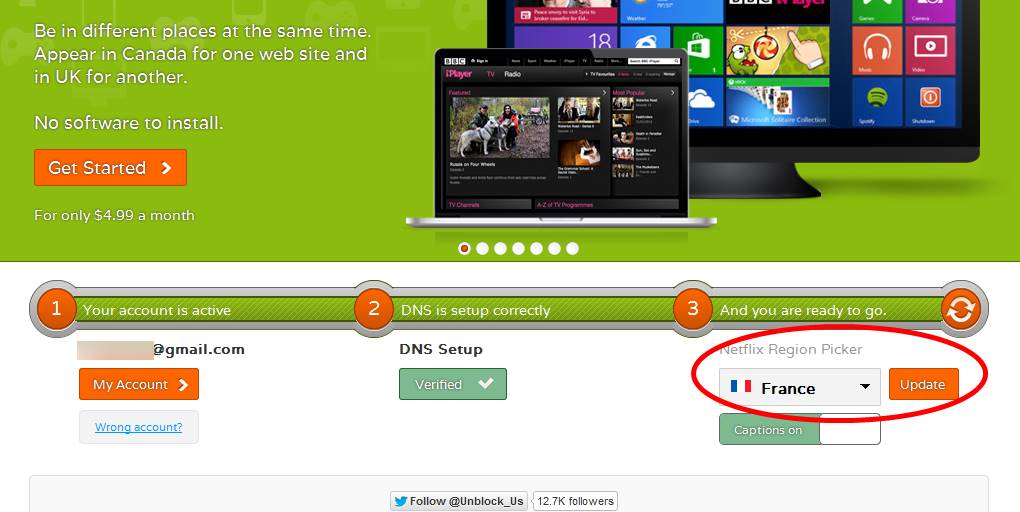 Two important points here: the American movies and shows on the French catalog of Netflix are available with the English language, this is not about you having to learn French overnight! Also, I tested the French catalog out of curiosity, but you can also give a try to the UK/Irish one, which also includes many movies that cannot be found on the US catalog. Overall, unblock-us gives you access to the Netflix catalog in 19 countries, and those all contain English-language American movies that are not available regularly to US customers, thanks to the tricks of international movie licensing.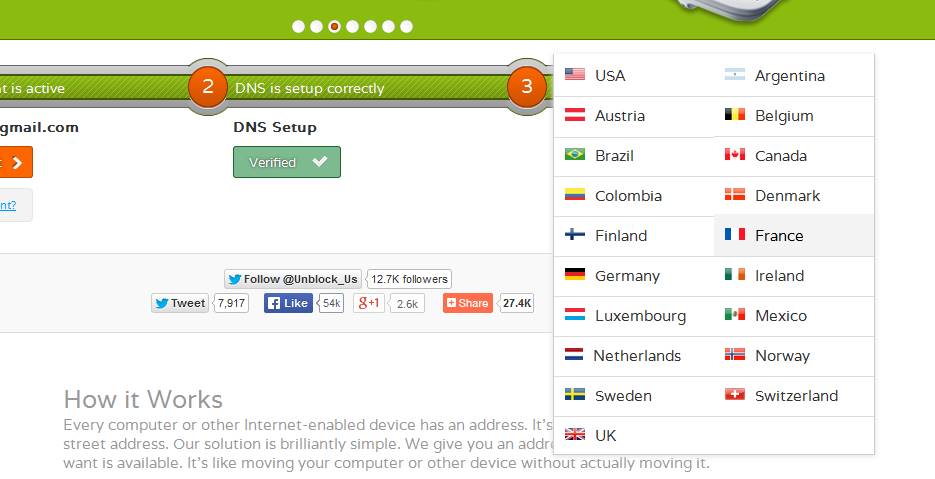 What's the catch?
There is no "catch" here, except that unblock-us is a paid service ($4.99/mo). They do have a 7 days "no strings attached, no credit card required" free trial however, which can convince you if this is worth it, or, even if you don't intend to subscribe, which will let you binge watch these movies for free for a week.
For international subscribers like me, this is a no brainer: Netflix is not available in my country, so I am already using unblock-us (and I have been a happy customer of theirs for about 2 years now) to access Netflix, and the "region picker" feature is just a nice free bonus. For people in the US is it worth it? Well, for an extra $4.99 a month, you get access to hundreds of additional high profile American movies and shows. Also recent experiments have shown that a Smart DNS service such as unblock-us is also useful in improving your Netflix streaming quality, as it can bypass some throttling mechanism put in place by your ISP. Yes, it ups the cost of your monthly Netflix subscription a bit, but the unblock-us subscription can be cancelled any time you want, independently of your Netflix subscription.
Bottom line is, at $4.99, if you watch 2 of those exclusive movies in a month, it beats renting them from another service such as Amazon Instant Video or itunes.
My advice would be for you to give a try to the 7 days free trial, and see if you enjoy the service. The unblock-us subscription can be later on cancelled any time you feel you don't need to access Netflix's international catalogs anymore.
How to (existing unblock-us subscribers)
If you are an existing unblock-us user, just go to unblock-us.com, and scroll down to the region picker widget. Select your country of choice, and click "update". You might have to restart your browser and/or log out of Netflix to make sure the settings are taking effect.
How to (if you don't already have an unblock-us account)
1 – Subscribe to the unblock-us free trial
2 – Follow the instructions for your specific computer or device to set up unblock-us on your device. This is a 5 minutes set up, and you only need to do it once. We describe how to do it on your PS4, your Xbox One, your iPad, your PS3,but the unblock-us website has instructions for all devices, including of course Windows, MacOs, and Linux.
3 – Once you are done setting up your DNS parameters, going to unblock-us.com should show you the following green status (if any of the 3 steps is not green at this point, get in touch with the unblock-us support. They are extremely responsive and helpful)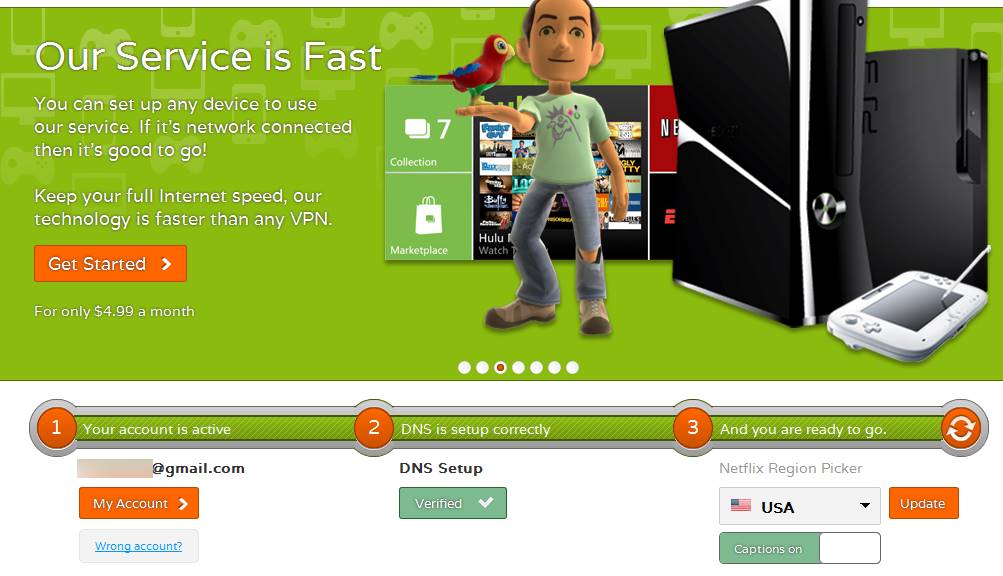 4 – By default, the Netflix region picker is "USA". Click on the drodown box, select any other locale (give a try to the UK or France ones, which I have found to have some very good content), and click "update"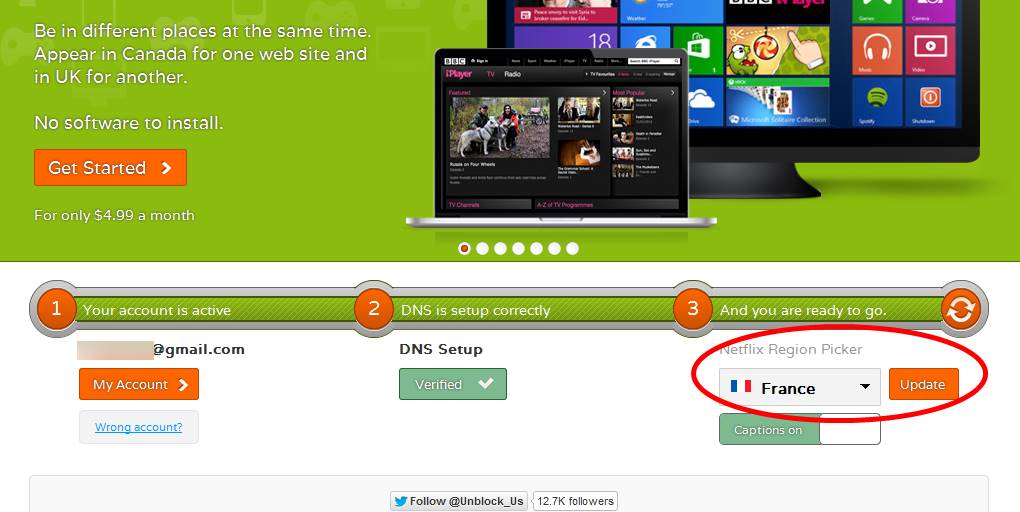 5 – Make sure you log out from Netflix, then log in again. You should now be seeing the Catalog of movies from the locale you've chosen. You should be seeing quite a different list from what you're used to, and it feels like the first time you used Netflix again 🙂
If this article has been useful for you, please leave a comment, thanks a lot!
Disclaimer: the unblock-us links in this article are affiliate links, this means I get a commission if you subscribe to the paid version of unblock-us through my links. But I have been a satisfied customer of their service for 2 years at the time of this writing, and can totally vouch for the quality of their service. If you are having any issue, feel free to leave a comment!